Business Travel Show Europe – One Global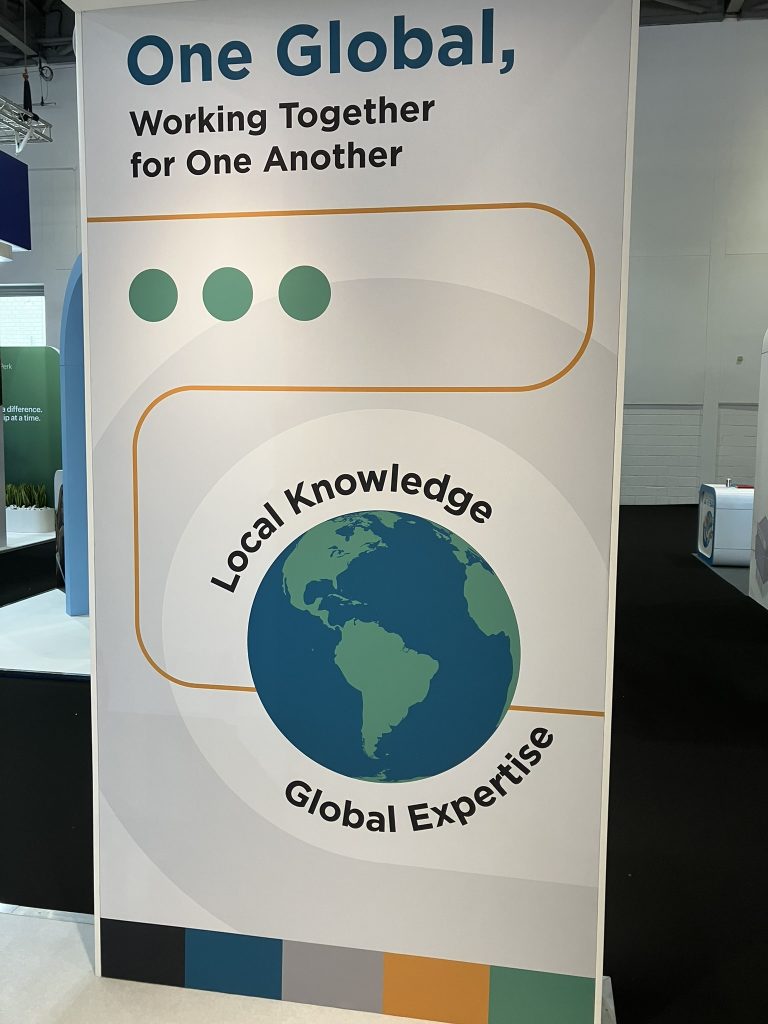 Businesses from around the world attended the 29th Business Travel Show Europe – and for us at One Global we were excited to be there for the first time.
On a stand alongside Clarity Business Travel and Brighter Events, we were delighted to speak to so many people who wanted to know more about our global community which was launched last year. 
Visitors found out that One Global now consists of 14 partners – with Brickell Brazil, Brickell Mexico, Geotur and Weco becoming the latest to join after Clarity and World Travel Inc launched the community. 
Some of the leading airlines were present including Airlines Air Canada, Delta Airlines and Lufthansa who mingled with contemporaries from American Airlines, British Airways and Cathay Pacific to name but a few.
Similarly, hotel chains including Accor, DoubleTree by Hilton, Leonardo and IHG Resorts appeared alongside National Express, LNER, Transpennine Express and Uber for Business.
In total more than 3,000 members of the corporate travel industry attended the two-day event at London's ExCeL at Royal Victoria Dock.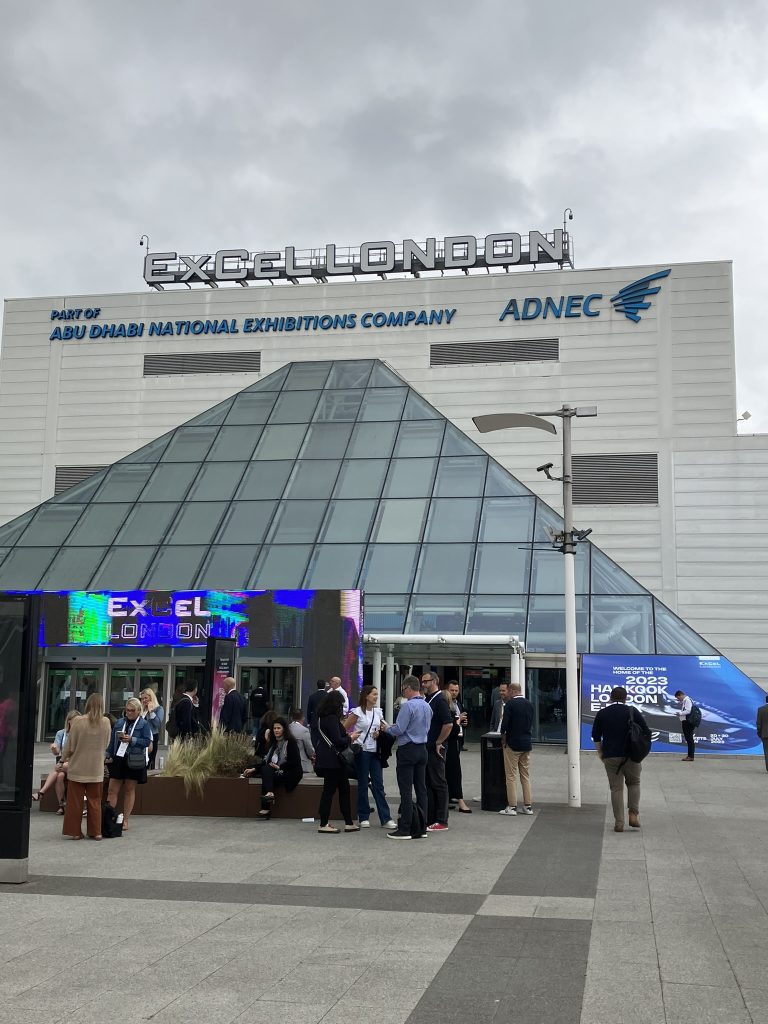 A hosted buyer programme kicked off the event which included a pre-show conference before buyer-only masterclasses took place over both days.
On our way around the show, we saw – and heard – how the corporate travel industry is showing resilience as it continues to fight back following the pandemic and that clients want that personal service and attention to detail.
Pat McDonagh, chairman of One Global, said: "Many visitors to the stand wanted to understand how we can manage global programmes and were keen to hear more about One Global, how it's different to the larger, global TMCs and existing network models.  
"They loved the simplicity of the structure, knowing that their business can be handled by a smaller number of agencies with genuine local market expertise alongside the technology to aggregate data and ensure consistency in delivery on a global basis.
"It's evident that the market has an appetite for an alternative and One Global fits the bill very nicely."
It's clear communication with clients and suppliers is key to One Global being a success around the world which was reiterated in all our conversations and appointments.
Jane Beeley, Account Manager at United Airlines Regional Sales & Marketing, told us: "At United Airlines, a regular and open dialogue with our industry partners is so important. 
"This year's Business Travel Show Europe in London once again provided the perfect platform for both our senior management and wider, dedicated sales team, to meet many of our key customers, including Clarity, under one roof for face-to-face discussions. 
"At United, we are committed to connecting people and uniting the world and delivering the best travel experience for all of our customers. In recent months, we confirmed the largest widebody order by a U.S. carrier in commercial aviation history for up to 200 new Boeing widebody aircraft and to also continue with our investments in the sustainability sphere. 
"United was the first airline to commit to net zero carbon emissions by 2050, without relying on traditional carbon offsets, and to date, has invested in the future production of over five billion gallons of Sustainable Aviation Fuel (SAF) – more than any airline. 
"In 2023, United will fly more miles using a SAF blend than any airline and is planning to use a SAF blend later this year at London Heathrow Airport."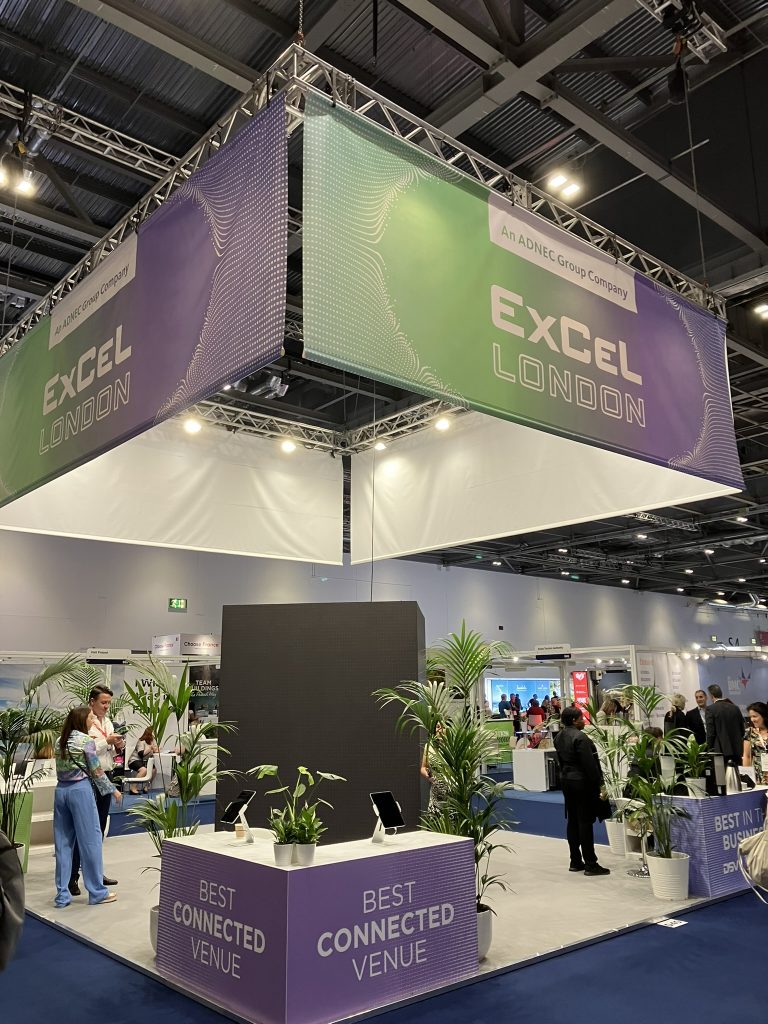 And Oliver Moore, Director of Agency Sales (Europe, Middle East, and Africa) at Enterprise Holdings said: "Another overwhelming positive show for us. As a team, we regard the Hosted Buyer programme as world-class, as it creates a completely different dynamic for both our team and the buyer community.
"The nature of the scheduled meetings are more relaxed, the buyers know that there are no presentations or 'selling', so conversation flows freely and both buyer and supplier typically share more information than under the constraints of a formal meeting."
Our Head of Global Sales for One Global, Ewan Kassir, concluded: "One Global attracted a lot of attention at Business Travel Show Europe.
"Feedback from buyers was positive as we offer something different to the models that are already in existence in the market.
"What the show confirms for me every year, is how much business there is for everyone. We as TMCs need to focus on what we are good at, what separates us from the competition and worry about what we can do to be the partner of choice for the client, as there is more than enough to go around.
"Globalisation of travel programmes remains a focus, but we are also experiencing the need from buyers to have 'something different'; Something that offers more agility and in-market understanding as opposed to the traditional one size fits all approach that most are used to in the market."