We're off to Atlantic City for our Community Partner Meeting!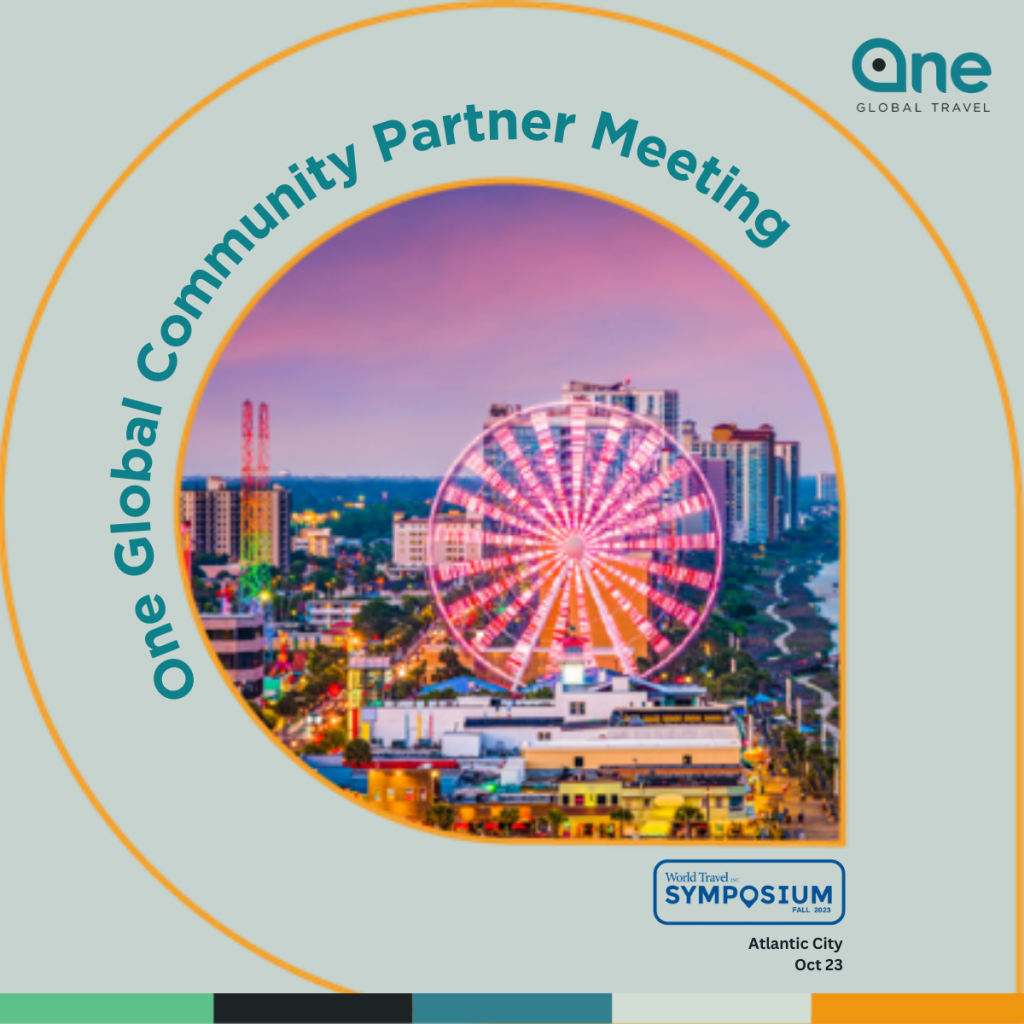 It's not long before the One Global team packs its bags and heads to Atlantic City for World Travel Inc's 2023 Fall Symposium.
One of the biggest events in the business travel industry calendar, the event will also celebrate the 40th anniversary of our founding One Global partner, World Travel Inc.
It'll be a great chance to learn about the latest goings-on in the corporate travel world, as well as build relationships and meet with contacts during the trade show.
The One Global Community Partner Meeting and World Travel, Inc Global Forum takes place over a day and a half (October 17-18) where there will be sales workshops, business updates, industry insights and plenty of time for that essential networking.
And on October 19, it is the eagerly anticipated World Travel Inc 2023 Fall Symposium.
General Manager of One Global, Jodie Gentles, said: "One Global is excited to be hosting its global partner event in Atlantic City alongside World Travel Inc and their Fall Symposium.
"Our TMC partners from around the world will be attending together with our supplier partners providing the opportunity to build new relationships and foster exciting ones. There's nothing like the value of being together in person."
And Ewan Kassir, Global Sales Manager for One Global, said: "One Global is going from strength to strength, winning significant new business and delivering great value service for our clients.
"The meeting in October is essential for us to carry on the momentum and sharing of ideas, best practice and to tap into the talents of our community partners, who are experts in the markets and regions.
"That way we continue to grow while keeping the client at the heart of what we do and never losing sight of that.
"Having everyone face to face, is the ideal forum in which to work together, have open conversations and agree strategies for the next 12 months. For me, this is one of my favourite events of the year."